Krungthai Card PLC
Krungthai Card Public Company Limited ("Company" or "KTC") operates a credit card business, including credit card related business, acquiring business, payment service provider, and personal loan. KTC was registered as a juristic person on 4th December 1996, with an authorized capital of Baht 50 million, and was transformed into a public company limited under the name of Krungthai Card Public Company Limited on 2nd July 2002. Later on, there was a resolution on an extraordinary general meeting to increase the company's authorized capital by another Baht 950 million by means of right offerings to Krung Thai Bank Public Company Limited as a former shareholder for 44 million shares and to public offerings for 51 million shares; therefore, the total authorized capital was raised to Baht 1,000 million with total shares of 100 million shares. The company was listed in the Stock Exchange of Thailand on 28th October 2002.
In collaboration with Servcorp, businesses can enjoy the access to special discount rate by choosing to settle payments through KTC credit cards.
For more information please contact: marketing@servcorp.co.th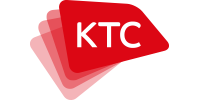 Humanica
Listed on The Stock Exchange of Thailand since 2017 Combination of in-house world-class HRIS Software with excellent Payroll Outsourcing Services to help clients transform their businesses through process automation. Humanica is also the longest standing SAP Gold Partner, with team of experts having over 30 years of experience in ERP Systems Implementation.
Complete Back Office Solutions Humanica provides a total back office service for SMEs and Startup, including Accounting, Finance, Taxation, and HR Payroll services.
For special service rates please contact: marketing@servcorp.co.th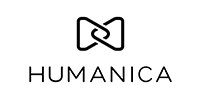 VISA Corporate Card
With the Visa Corporate card, your employees can pay their travel and entertainment expenses securely around the world while the company enjoys access to accurate information to more effectively manage spending.
Your company receives consolidated information, including airline and lodging information. With access to specific information, you can closely monitor [compliance with] company policies, evaluate card use, and negotiate preferential rates with vendors. Simplified expense reports reduce costs and time invested by employees to prepare them.
With the Visa Corporate card, your company will be able to:
Reduce travel and entertainment costs
Expedite expense reporting
Consolidate spending information
Analyze programs to optimize purchases from vendors
Learn more about Servcorp privilege for VISA corporate cards issued by Kasikorn Bank and Bangkok bank, please contact: marketing@servcorp.co.th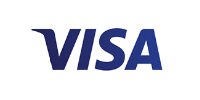 DP SME Advisory (Part of Experian Group)
DP SME Advisory is a one-stop service provider for local and foreign entrepreneurs to start their business in Singapore with the greatest ease, in the shortest period of time and in the most informed manner. In business since 2001, DP SME Advisory has been the trusted and reliable partner to more than 150,000 local and foreign business owners. They provide comprehensive assistance from Incorporation, Accounting/Tax advisory, Business matching & Digitization to market expansion.
For an introduction please contact: marketing@servcorp.co.th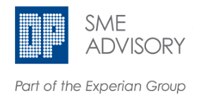 DOERSCIRCLE
Doerscircle secures easier and more affordable access to all the solutions that self-employed people need to make their business and journey a success. Join their community and be part of building the world's first 360° support platform for people like you. With Doerscircle you get access to favourable:
Networking
Member Benefits
Marketing & PR
Business Services
Insurance
To redeem special offer on the annual Premium Membership, please contact marketing@servcorp.co.th