Features of Servcorp Serviced and Virtual Offices on Silom Road in Bangkok
May 31, 2016 | Trinh Danh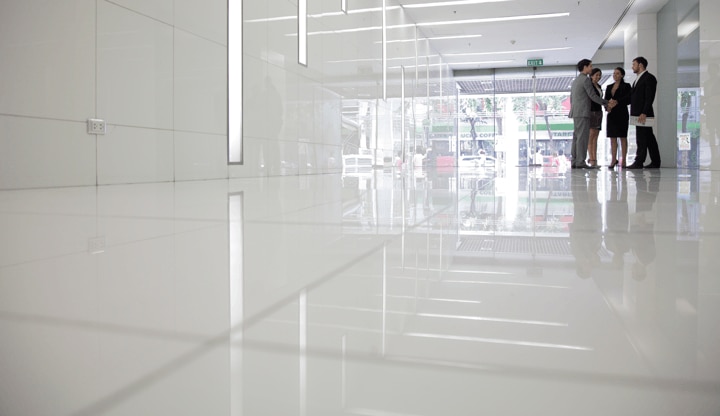 The incredible skyscraper located at #1 Silom Road is consistently voted one of the world's best providers of fully furnished office space. In Bangkok, 1 Silom Road is easy to access by taxi or limousine from the Suvarnabhumi Airport. It also has safe, reliable Sky Trains that deliver patrons every 5 minutes via the sky walk from Saladaeng Station. This makes getting to work every day easy and convenient. 
Upscale Amenities Included in Your Package 
With the amazing surroundings like these, it will not be hard to grow your business. There are so many incredible amenities included in your monthly package when you work with Servcorp. We are the leading provider of premier virtual office space around the world. After years of providing exceptional Serviced and Virtual Offices, we understand what companies need and expect. We take a real interest in your business and help you choose the services that will best benefit you while staying within your budget. 
Experienced Staff to Help 
Our efficient staff is on hand when you need anything, and this type of exclusive service is built into the Servcorp culture. We focus on exceeding your expectations and we know you'll agree once you experience the modern, chic difference at 1 Silom in Bangkok. Even those so-called little things matter to us, and we focus on giving you superior service that includes comprehensive responsiveness to your requirements. 
Get Located in Bangkok's Central Business District Today 
When you need a prestigious business address for your company, # 1 Silom Road in Bangkok is ideally located in one of the region's most vibrant districts. You can enjoy gorgeous views of Lumpini Park, along with amazing restaurants that serve delicious food from around the world. The shopping is ideal giving tourists and locals a wide range of choices between street vendors and upscale shops. 
This has become one of Bangkok's most sought after districts due to the excellent mixture of cosmopolitan streets, major financial centers, and exciting commercial districts. As the home of many of the largest organizations in Thailand, this area offers five-star hotels where wealthy investors and tourists can enjoy their stay in the region. 
We Can Help You Build a New Startup or Grow an Existing Business 
Whether you are trying to build a new startup business or already have a global enterprise, #1 Silom Road in Bangkok is the perfect location. Working with Servcorp serviced offices will help you optimize your business operations with amenities like a dedicated receptionist who is bilingual, as well as trained business support teams. You'll also have access to high-tech equipment, your local phone number, mail service and many other amenities too numerous to mention. 
Sign up Online. It is Easy. 
At Servcorp, we make it easy for you to sign up for your services. Simply go online and look through the available packages, then sign up for the one that best meets your needs. Anytime you want to make changes to your package; it's easy to do online. If you ever have questions about our services, just call +66 2 231 8100, and we'll help you get exactly what you need no matter what your budget. 
Work with the Premier Virtual Office Provider 
A Servcorp Virtual Office gives you the ability to focus on building your business instead of worrying about paying high lease payments and utility bills. We offer free tours of this location or any of our locations. Servcorp has premier office space in 120 countries around the world,and we are still growing. We hope you'll allow us to help you with all your virtual or serviced office needs.